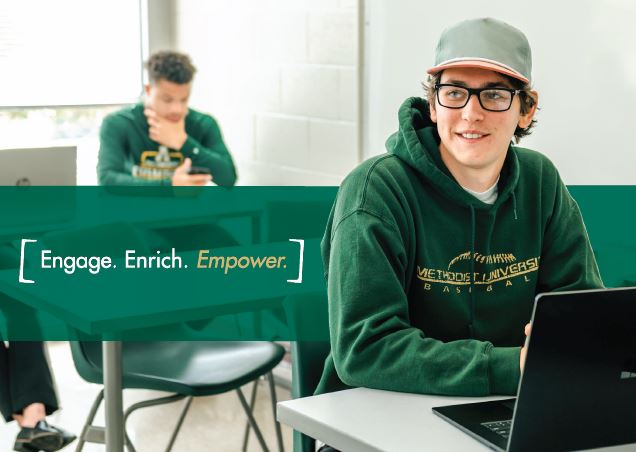 Engage. Enrich. Empower: three pillars of The Loyalty Fund for Methodist University. More than a slogan, loyalty is a core value describing the bond we share with our students, alumni, and community. We invite you to engage in the transformative power of supporting
Methodist University students.
Methodist University's founders knew the importance of a liberal arts education and established the Loyalty Fund for MU. Their determination to empower students attracted thousands of loyal supporters, eager to support the mission.
We count on our loyal alumni and supporters, like you, to offer a high-quality Methodist University education to each new class of ambitious Monarchs. Your contribution produces a positive ripple-effect of enriching students' lives.
Together, let us engage, enrich, and empower the next generation of scholars,
leaders, and change-makers.
If you would prefer to donate via bank draft, stock, or through multiple installments, please contact our office at 910.630.7200 or giving@methodist.edu.