In Memory of Nell Rubenstahl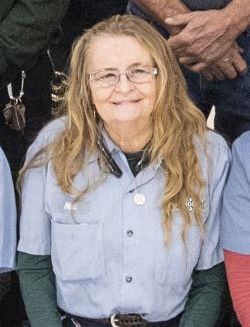 Methodist University suffered a great loss early Wednesday, February 25, 2021, with the sudden passing of longtime employee Enelrae C. "Nell" Rubenstahl.  Nell worked in the custodial services area of our Maintenance Department at Methodist for nearly 25 years. Her hugs and conversation brought smiles and warmth to many people through the years.  Nell was dearly loved by so many at Methodist and will be profoundly missed.
If you would like to support Nell's daughter, Amanda Mathieu, in meeting expenses related to her untimely passing, a fund has been established at Methodist University for that purpose.  You may give online below or send a check to Methodist University Nell Rubenstahl Fund, 5400 Ramsey Street, Fayetteville, NC 28311. Please denote "Nell Rubenstahl Fund" in the memo to designate your check.
Though your support will not be tax deductible, all funds will go directly to Amanda to help with funeral or other related expenses. If you have any questions, please don't hesitate to call us at (910) 630-7200.