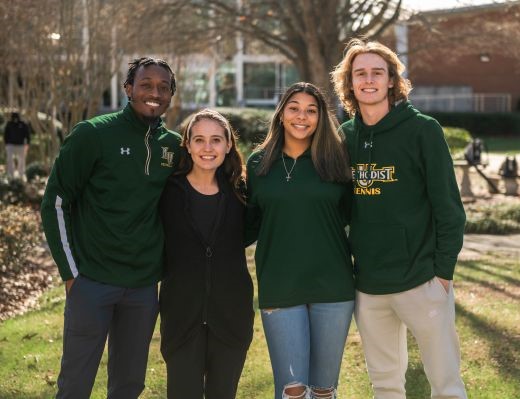 Make Your Gift to the Loyalty Fund for MU Today!
The Loyalty Fund for MU was born out of a commitment by Fayetteville residents to build a local, private, liberal arts university. In addition to their dedication to higher education, these early donors and volunteers realized the positive effects a university can have on the local community. Universities produce highly-educated graduates ready to take on roles in government, business, and non-profits; they provide performing arts and athletic events that attract visitors from out of town; and they employ great educators and innovators. But they could not do this alone! Every year, the Methodist University Founders Council, which is made up of local community members, helps the University raise funds generated by the Loyalty Fund for MU.
We invite you to support this campaign with your gift today. You can give easily and securely online using the form below or call 910.630.7200 to make a gift by phone. Give now to be the one who helps shape the life of a deserving student right here in the Fayetteville community.
Donating using the form below designates your gift directly to the Loyalty Fund for MU. For additional giving options, please visit www.methodist.edu/giving.
For more information, please contact the Office of Advancement at 910.630.7200 or giving@methodist.edu.