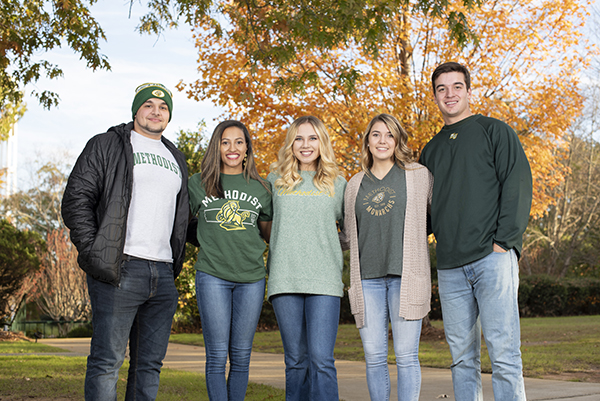 Make Your Gift to the Loyalty Campaign Today!
At Methodist University, we are in the business of changing the world with bright, well-rounded, conscientious students who care about our community and are driven to make a difference. We are pleased to kick off the 65th annual Loyalty Campaign for Student Scholarships. This annual drive allows Methodist University to attract the best and brightest students to our campus and to our community by enabling us to offer scholarships to offset the cost of tuition.
We invite you to support this campaign with your gift today. You can give easily and securely online using the form below or call 910.630.7200 to make a gift by phone. Give now to be the one who helps shape the life of a deserving student right here in the Fayetteville community.
Donating using the form below designates your gift directly to the Loyalty Campaign for Student Scholarships. For additional giving options, please visit www.methodist.edu/giving.