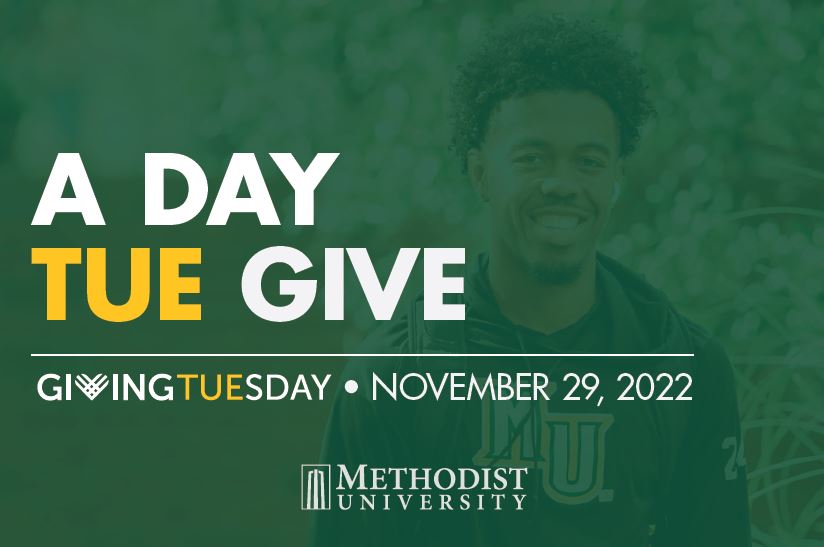 Please support MU on Giving Tuesday! Your gift provides valuable support to our students as they pursue their academic goals and graduate well equipped to make a positive impact in the world.
You can donate to any MU fund by adjusting your donation designation. Don't see your desired fund listed? Click "Other," and let us know where to send your donation.
If you would prefer to donate via bank draft, stock, or through multiple installments, please contact our office at 910.630.7200 or giving@methodist.edu.