Methodist University Founders Council Golf and Tennis Tournament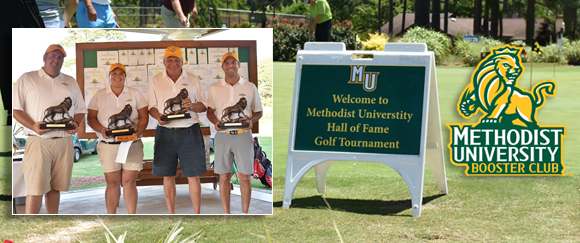 In a move not unexpected with the current conditions locally and globally, the Methodist University Booster Club has canceled its annual Hall of Fame Golf Tournament. The current situation with COVID-19 spurred the decision to cancel after initially trying to postpone.
In lieu of the tournament, supporters of Methodist University athletics are encouraged to still make their 2020 donation to the Booster Club. Your gift will provide financial support to the athletic department above the normal operating budget in order to promote the excellence of the athletic programs here at MU.