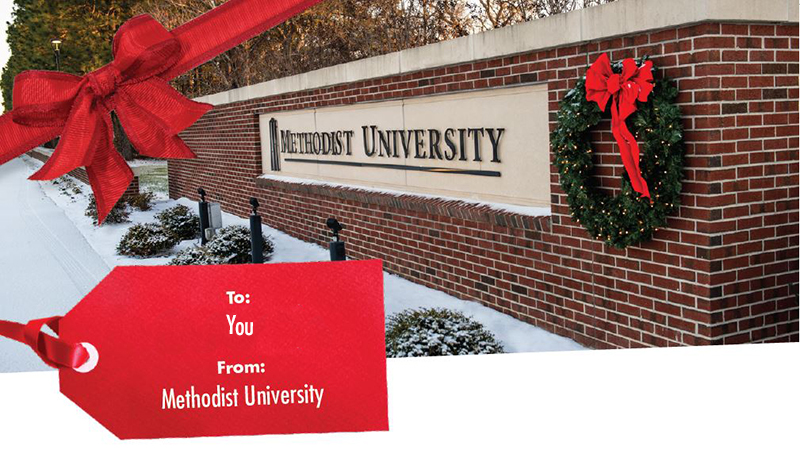 Sharing of time, sharing of joy, sharing of gifts! The holiday season is here, reminding us that 2022 is coming to a close and a new year is dawning soon. This time of year, we take some time to think back on the generosity of our supporters, those who celebrate the spirit of sharing to enrich the lives of Methodist University students with a financial gift, and we are grateful.
When you participate in sharing for transformative educational experiences for our students, you:
Help make it possible for Methodist University to recruit and retain exceptional students.
Enable programs to operate at the highest level, providing experiences for students that reach far beyond the average classroom.
Contribute to the growth and sustainability of Methodist University and ensure its future success.
Will you say "yes!" to helping us finish strong in 2022? We ask that you consider a year-end gift to the fund of your choice. Each gift is tax-deductible and will benefit our students this year and beyond. Join others like you and give today.