Dr. Mary M. Atwater '69 Endowed Scholarship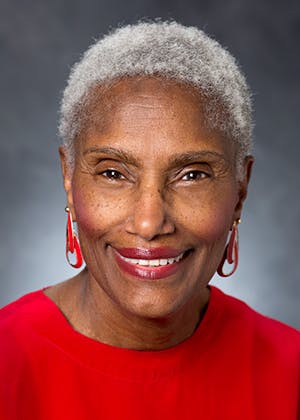 The Methodist University Black Alumni Chapter recently established the Dr. Mary M. Atwater '69 Endowed Scholarship to benefit Black students at MU and honor Dr. Atwater's groundbreaking achievements.
Mary Monroe Atwater was the first African American student to enroll in and graduate from Methodist University. She graduated in 1969, magna cum laude, with a Bachelor of Science in Chemistry. Following this, she earned a Master of Arts in Organic Chemistry in 1972 from University of North Carolina and a Doctorate in Science Education in 1980 from North Carolina State University.
Dr. Atwater was the first African American tenure-track professor at Clark Atlanta University and served most of her career as a tenured professor at the University of Georgia. Dr. Atwater was instrumental in establishing multicultural science education as a focus of scholarship in the United States. Inside and outside the classroom, she has been tireless in advancing worldwide scholarship on science teaching and learning.
Dr. Atwater's professional, groundbreaking career now spans more than fifty years. She has earned countless accolades, not just for who she is, but for what she has offered to the academy and the field of education. Dr. Atwater has shaped generations of undergraduate and graduate students. Her scholarship has impacted science education around the world.
The Black Alumni Chapter has committed to raising $5,000 a year over five years to reach the $25,000 endowed scholarship minimum. The sooner the scholarship reaches $25,000, the sooner students will benefit.
For more information contact Taylor Murphy '15, Director of Alumni Relations, at alumnioffice@methodist.edu or 910.630.7485.